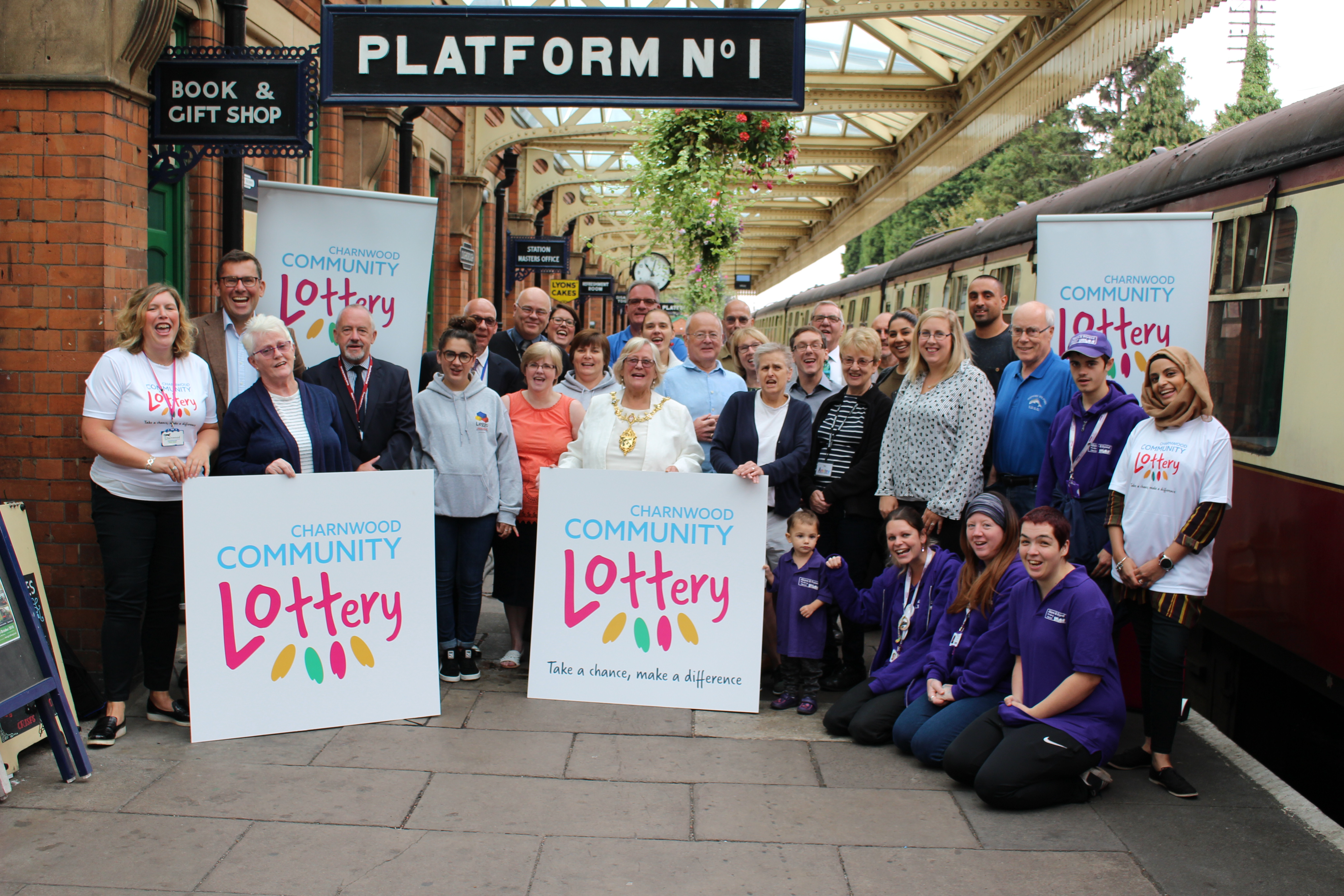 Get ready for first big draw
26 September 2018
The first big draw of the Charnwood Community Lottery is fast approaching and many groups have signed up to take part.
Tickets are on sale for the lottery, organised by the borough council, which aims to raise thousands of pounds for local good causes, charities and voluntary organisations
Among the latest groups to sign up are Bradgate Park, Falcon Support Services which helps people live independently and Fearon Hall Community Association in Loughborough.
For every £1 ticket, 60p will go towards helping a good cause and players can win up to £25,000.
And for the first draw on Saturday, September 29 there are extra prizes up for grabs – an iPad worth £319 and a dining experience for two at Great Central Railway worth more than £100.
Cllr Deborah Taylor, lead member for communities, safety and wellbeing at the Council, said: "I am absolutely delighted to see so many groups signed up to be involved in the Charnwood Community Lottery and I look forward to them raising lots of money for the good work they carry out for the benefit of residents.
"It really is a diverse mix and people can choose to support everything from community libraries to charities which help people facing homelessness. Alternatively, they can opt to support the general fund which will be used by the Council to help a number of community causes and projects.
"I hope people will play the local lottery, help a good cause and you never know, you could win up to £25,000."
To buy a ticket, please visit www.charnwoodlottery.co.uk where you will be asked to create an account.
When a participant chooses to support one of the registered charities or good causes, the organisation will receive a 50p donation, with 10p going towards a central community fund. If no charity is chosen, all 60 pence goes to the community fund.
The council will use the community fund to support local projects and good causes through its grants scheme.
So far, 24 groups have signed up to the Charnwood Community Lottery, but organisations can still get involved. Simply visit the lottery website for more information.
The first draw takes place at 8pm on Saturday, September 29. Tickets for that draw must be purchased by midnight on Friday, September 28.
Our causes are on track to raise £22,464.00 this year
720 tickets of our 3,675 ticket goal
Our causes are on track to raise £22,464.00 this year
720 tickets of our 3,675 ticket goal